This lariat necklace is the perfect way to add some sparkle to your day! Crafted in 14K yellow gold and featuring 0.10 CTW in diamonds, this necklace is sure to be noticed. With an H+ color and I1 clarity, a 9.9mm X 9.9mm pendant hangs from an 18" cable chain. So slip on this dazzling diamond lariat and let your style shine!

Product Details:
2.39 14K yellow gold
0.10 CTW in diamonds
H+ color
I1 clarity
Pendant dimensions: 9.9mm X 9.9mm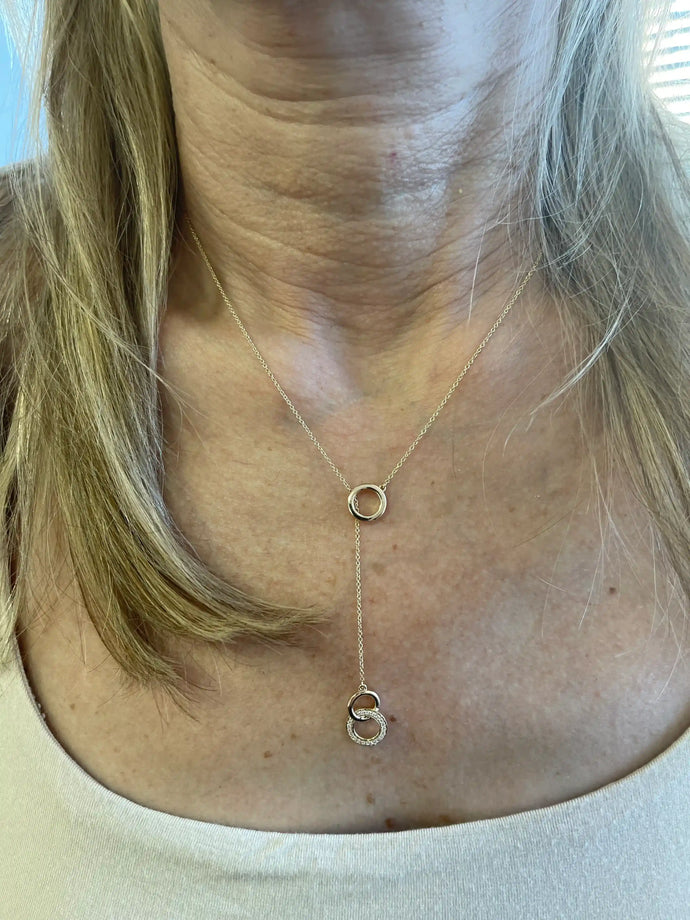 Refined Sophistication
A Symphony of Brilliance
Experience the pinnacle of luxury with our Diamond Lariat Necklace. More than just an accessory, this necklace is a testament to exceptional craftsmanship and enduring appeal. Its sleek lariat style, adorned with glittering diamonds, captivates and shines with every movement. Ideal for those who appreciate a fusion of modern design and classic appeal.
Exquisite Craftsmanship in White Gold
The Diamond Lariat Necklace in White Gold is a display of elegance and radiance. The white gold setting enhances the diamonds' sparkle, offering a sophisticated and opulent appearance.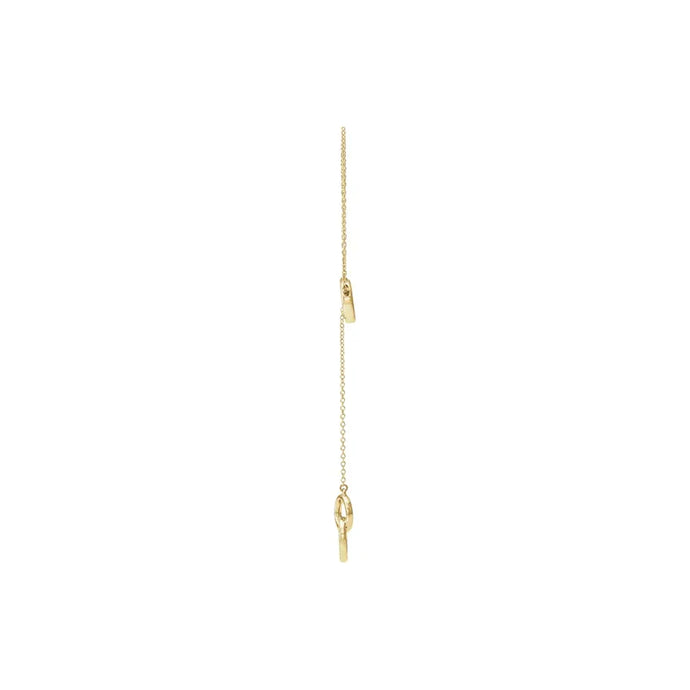 Flexible and Chic
Gold and Diamonds: A Perfect Harmony
Our Diamond Lariat Necklace in Gold is a symbol of refined beauty. The richness of gold combined with the brilliance of diamonds creates a piece that's both striking and graceful. This gold lariat necklace with diamonds is crafted to be a flexible and stylish addition to any jewelry ensemble.
Romantic Appeal - Our special Diamond Heart Lariat Necklace variant melds the charm of diamonds with the enduring symbol of love. It's a captivating piece, ideal for adding a romantic flair to your look, suitable for everyday wear and special moments alike.
SHIPPING AND RETURN INFORMATION
Shipping Information

All expedited domestic shipping is complimentary.  There are no order minimum to be eligible for complimentary expedited 2nd-air day shipping. However, please note that all deliveries require signature by an adult. 

For more information regarding shipping Click Here
Return Information

Our goal is for you to be delighted with any item you buy from Lumije.com.  In the unusual event you're not delighted, we offer the following:

Our refund policy allows items shipped within the United States to be returned 14-days from the time of of receipt for a full refund.  However, custom items are not eligible for return or refund. This includes all engagement rings, all made-to-order items (such as special ring sizes, engraved items and bespoke pieces)

For more Information regarding returns Click Here